WINES
Pinot Gris
Pinot Gris is thought to be a mutant clone of the Pinot Noir variety, it normally has a greyish-blue fruit, accounting for its name but the grapes can have a brownish pink appearance. The typical Pinot Gris is full-bodied with a fresh, spicy flavour and notes of tropical fruit, stone fruit, or citrus.
Learn More About This Varietal
---
Vintage Overview
Flowering commenced in the first week of December. During this period, the region experienced less than perfect flowering conditions which resulted in a lower-than-average potential yield. Balance of yield to canopy health was excellent. January, February, and March produced some of the driest months ever recorded with picking beginning in the last week of February and concluding in the last week of March culminating in one of the earliest vintages in the region and also one of the most exceptional harvests we have seen. The warm fine weather through the late summer provided exceptionally clean and healthy fruit, creating the a riper spectrum of tropical fruit flavours, this provided the winemakers with an extensive array of complimentary blending components from which to assemble some fantastic wines. The resulting wines from the 2021 vintage have wonderful fruit concentration aromatic power and defining elegance which are all hallmarks of this outstanding vintage. The elegance and poise seen from the 2021 wines will truly make this one of the most celebrated years for some time.
Vinification
Harvested in the cool hours of the morning they were gently pressed and fermented in stainless steel vats. A small parcel was fermented and aged in older French oak to add texture and palate weight. After blending the wine was left to settle before bottling on the Wairau River Estate.
Flavour Profile
Floral

Green Apple

Pear

Spices
Technical Data
Alc

13%

TA

6.7 g/L

pH

3.11

RS

5.6 g/L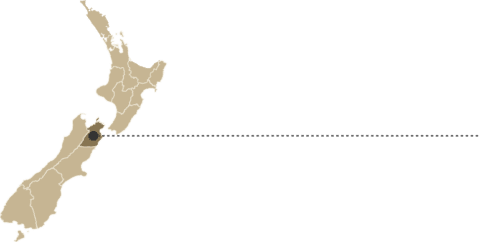 Harvested 16-18th March 2021
Vineyard Composition
Regional Overview
The Wairau Valley is one of three zones – along with the Southern Valleys and the Awatere Valley – which make up the heartland of New Zealand's Marlborough wine region. It accounts for approximately 45 percent of plantings within the wider region. An extensive patchwork of vineyards surrounds the town of Blenheim in the north-eastern corner of the South Island, near where the Wairau River meets the Pacific Ocean.
The Wairau Valley is a wide river valley that follows the Wairau River from the Spenser Mountains in the west to the Pacific at Cloudy Bay. The Richmond Mountains in the north separate it from the sunny region of Nelson, and the Wither Hills in the south protect the valley from harsh weather systems from the south-east.
In the low-lying area along the Wairau River Rapaura and Renwick are the most established zones. However in recent years vineyard plantings have extended further west along the narrow valley floor.
Wairau Valley has a warm, dry climate that is moderated during the growing season by sea breezes from Cloudy Bay. Hot sunshine during the day and cold ocean winds at night extend the ripening period in the grapes, leading to a balance of fruit complexity and acidity. This diurnal temperature variation is essential to the terroir in the Wairau Valley – without it, much of the classic punchiness of the wines made here would be lost.
Reviews
94 points 5 stars
A delectably expressed rendition; the inviting bouquet shows rock melon, green pear, lime peel and floral aromas, followed by a splendidly juicy palate offering excellent fruit purity combined with silky texture and vibrant acidity. Upfront and gorgeously drinking. At its best: now to 2025.
92 points

Aromas of nashi pears and yellow apples, honeysuckle and peach tea with a touch of white spice. Fragrant, fruity, youthful and appealing. Just dry with a core of fruit, flavours reflect the nose with white stone fruits, apples and a touch citrus with white spice and a fine lees. Balanced, well made and ready to enjoy from day of purchase and through 2024.
Varietal FAQs
Where are your wines made?
All our wines are made on site in our winery. We draw fruit from our 15 estate vineyards, which means they are owned by us. We built our winery in 2002.
Can I visit your vineyard / winery and do you offer winery tours and tastings?
You can visit our restaurant where you can taste our wines and enjoy a beautiful lunch surrounded by vines, but unfortunately due to health and safety regulations we are unable to have visitors at our winery.
How can I keep the wine fresh once a bottle has been opened?
To keep an open bottle of wine fresh, ensure the cap is tightly sealed after every glass pour. Our white wines and rosé should be stored, cap on, in a refrigerator to slow down oxidisation. For our red wines, keep the wine bottle out of light and stored at room temperature (below 21 degrees Celsius or 70 degrees Fahrenheit), or in a refrigerator.
How long will your wine last when opened?
White wines are good for 1-2 days and red wines for 3-5 days if stored correctly.